PCD Professional Circuit Designs - PCB Design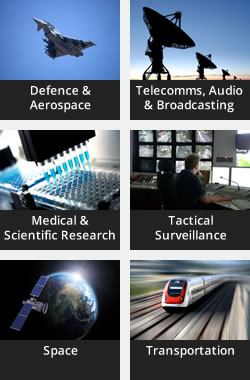 Professional Circuit Designs Ltd (PCD) is a Mentor Graphics™ specific PCB Design Consultancy, based in Winchester, Hampshire and has successfully traded in the PCB arena for 16 years.
Our current capability of 16 Mentor Graphics™ Expedition, PADS and Board Station seats with associated schematic packages at our offices makes us the largest user of MGC PCB Layout tools in the UK.
Mentor Graphics™ Collaboration
Mentor Graphics™ Director of Marketing for the System Design Division (Dan Boncella), is pleased that the integration of the Valor NPI tool is a further indication of the excellent collaboration that the companies enjoy together.
Design Services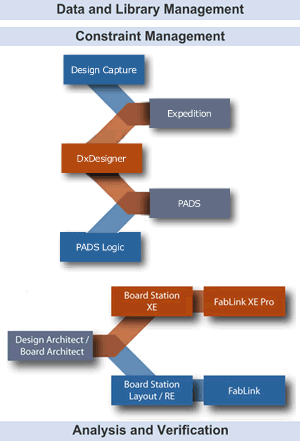 Proficient in all aspects of PCB design using Mentor Graphics™ Expedition™, PADS™ and Board Station™ RE/XE suites of tools.
Our expertise ranges from assisting new start-ups adopting one of the Mentor Graphics™ PCB flows, to providing a full board design and library part creation service to established global companies. We have the ability to cover most companies' needs, and pride ourselves in finding the correct working solutions with optimum speed.
All data can be transferred via unique, password controlled secure FTP sites, managed by PCD.
Contract and Permanent Personnel
We also specialise in placing highly experienced Contract and Permanent PCB design staff, for Expedition™, PADS™ and Board Station™ tools - our company reputation is extremely well known in the UK and Europe.
Please contact us for details on how we can help fulfill your requirements, even at very short notice.
XtremePCB (Concurrent PCB design) - reducing PCB design cycle time by utilising a "simultaneous" layout approach. Dynamic real-time concurrent layout – more than one PCB designer working on a PCB at the same time.
Mobile-PCB - read how this can increase productivity without additional outlay on hardware/software and staff.
Quality Service approved to ISO 9001:2008, registered to BM TRADA Certification.


On-line Design Reviews - see how you can share actual workspaces live on your desktop.